Exploring Career Options

Versatile PhD An organization based in Southern California that offers resources for transitioning PhDs. Anyone with UCSB NetID has free access to all Versatile PhD resources. Several resources such as forums, career resources, and sponsored in-person meetups across the country as well as topical panel discussions on their website are available.

UCSB BA 2015 Workshop: Dougsguides (Doug Kalish)
A set of online guides, ebooks and workshops to help you start out in the real world. Topics include "Finding your first job," "Working with other people," and "Managing your boss and your career."

myIDP
myIDP (Individual Development Plan) is a tool for young scientists to evaluate and prioritize their interests and strengths, both personal and professional, and translate them into actionable items for their career planning. Part of Science Careers, an AAAS site and online publication that "is dedicated to being the world leader in matching qualified scientists with jobs in industry, academia, and government."

ACLS Public Fellows Program "The ACLS Public Fellows program places recent PhDs from the humanities and humanistic social sciences in two-year staff positions at partnering organizations in government and the nonprofit sector. The fellowship provides a stipend of ,000 per year and individual health insurance."

National Association of Independent Schools (NAIS)
Interested to teach outside of higher education? Consider joining the NAIS, which advocates for independent schools, non-profit private schools that are self-determining in mission and program.


UCSB Technology & Management Program
A program here at UCSB that provides driven, innovative, and entrepreneurial students from all majors on campus with a solid foundation in business principles and professional skills vital to their success after graduation.

AAAS Science & Technology Policy Fellowships
Interested in science policy at the federal level? Get first-hand experience on policymaking while contributing your knowledge and analytical skills through this fellowship.

CCST Science & Technology Policy Fellowships
Interested in science policy at the state level? Consider a fellowship to work with California state legislators and learn how the policymaking process works while providing scientific and technical advice on legislation.
On the Job Search

UCSB Career Services
A great on-campus resource for job search or interview preparation, ranging from career counselling to a variety of workshops.

Glassdoor
"Glassdoor helps you find a job and company you love. Reviews, salaries and benefits from employees. Interview questions from candidates. Millions of jobs."

Connected Academics
An initiative that supports and prepares doctoral students of language and literature on how to bring the expertise they acquire in advanced humanistic study to a wide range of fulfilling, secure, and well-compensated professional situations.

Jobs on Toast
Insights on how to successfully market yourself for careers in business, charities, industry and government from identifying the transferable skills, finding professional jobs that match your skills and knowledge, to how to present yourself in a professional way to employers from Chris Humphrey (PhD, Medieval Studies).

Lilli Group
A resource for career coaching to individual PhD job seekers and institutions, particularly in the humanities and social sciences, from the Lilli Research Group.
 

Alt-ac Advisor
Offers practical how-to advice and resources for humanities and social science PhDs exploring alternative careers outside of academia.
Networking

LinkedIn
"Manage your professional identity. Build and engage with your professional network. Access knowledge, insights and opportunities."

ResearchGate
"To connect researchers and make it easy for them to share and access scientific output, knowledge, and expertise. On ResearchGate they find what they need to advance their research."

Science Alliance Brings students, postdocs, and faculty in regular contact with representatives from industries that rely upon scientists for innovation and growth by sponsoring classes, seminars, and workshops in a number of areas.
Negotiating

UCSB BA 2015 Workshop: Negotiating
Resources from Karen and Dave's workshop on negotiating job offers.
Negotiating Job Offer handouts

PayScale
"Research and compare average salaries. Free salary information matched to your exact job profile. Find out what you are worth." Includes cost-of-living calculator.
Other Online Resources

From PhD to Life
Advice, resources, and insight on transitioning from a PhD to a fulfilling career from academic, career, and life coach Jennifer Polk.

Beyond the Professoriate
A virtual conference for PhDs in career transition. It launched in May 2014 and features two days of presentations from and discussion with PhDs, all working beyond the professoriate in a variety of jobs and careers.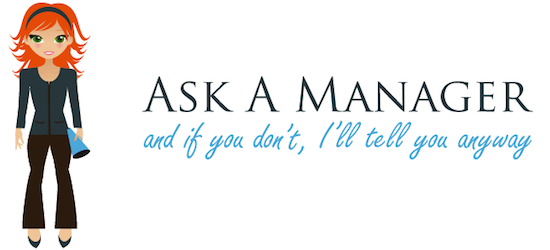 Ask a Manager
An online blog with advice and insights to management, the hiring process, interview preparation, and more.

PhDs at Work
An online resource for networking and learning about careers beyond academia, and also hosts in-person networking events in major cities.
Thank you to the UC Berkeley Beyond Academia team for providing great career resource suggestions!